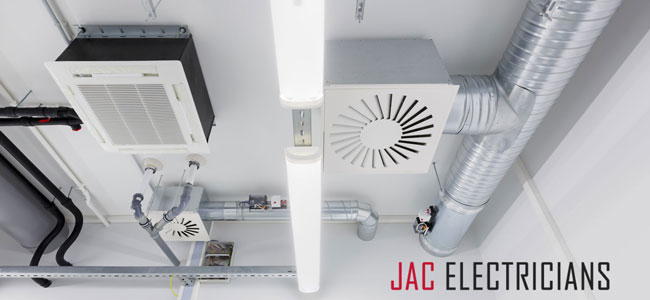 Air Conditioner Installers in Essex
We offer an extensive commercial air conditioning service in Essex to satisfy your every need. Keeping your building at the right temperature can have a direct effect on your workforce. No one likes working when it's incredibly hot and humid inside. With our air conditioning installation service, we help cool your workplace down. This makes those summer months a lot more bearable for everyone that's hard at work. We supply the units, saving you money, and then install them as quickly as possible.
AC Wiring / Air Con Installs Essex
Air Conditioning Repairs Essex
AC Installations / Installs
Domestic, Commercial & Industrial Air Conditioning
Air Conditioning Unit Repair / Air Con Repair
Air Conditioning Servicing
Commercial AC Servicing - A/C Repair Near Me
---
Air Conditioner Repairs Near Me in Essex
To go alongside our commercial AC installation service, we also conduct various air con repair jobs. If you have a damaged air con unit, then give us a call. It doesn't matter if you had the unit installed by us or not. We're more than capable of fixing any issue in any unit. Our team has a wealth of experience and will make the repairs promptly.
---
Air Conditioning Servicing in Essex
Finally, we offer air conditioning servicing for all the units we install. This means that we come back and check up on your AC installation regularly. By doing this, we can ensure that everything remains in good working order. It helps limit the chances of your A/C unit breaking down. Plus, as part of our AC servicing package, we provide FREE maintenance advice. It's important that our clients know how to maintain their air conditioning units. With our advice and servicing, your unit will last longer and perform better. Consequently, you can save yourself a lot of money, as you reduce the amount of repairs needed through its lifespan.
Our electricians and heating engineers cover Braintree and all the surrounding areas in Essex. Indicatively and not exhaustively you can find us in: Harlow, Epping Forest, Brentwood, Basildon, Castle Point, Rochford, Maldon, Chelmsford, Braintree, Colchester, Tendring, Thurrock, Grays, Tiptree and Southend-on-Sea.